Seminar Series 2008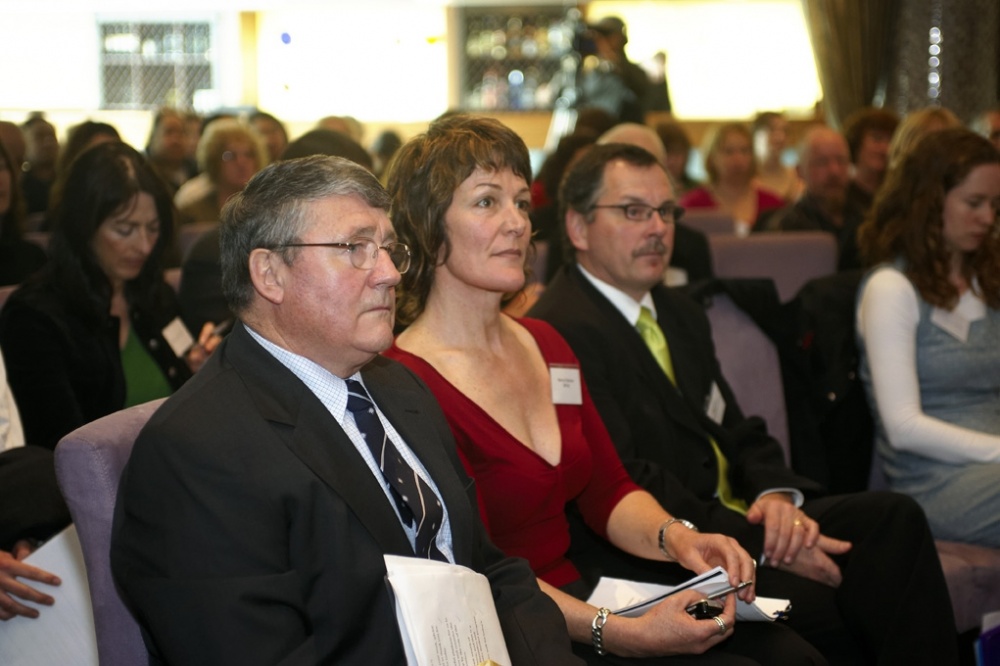 The Role of Media in Suicide Prevention
The theme for World Suicide Prevention Day 2008 was: "Think Globally, Plan Nationally, Act Locally", and Suicide Prevention Information New Zealand marked the day with a series of seminars entitled "The Role Of Media In Suicide Prevention", held in Auckland, Wellington and Nelson from September 10-12.
Seminar presentations
Opening Address by Hon Jim Anderton
Introduction to seminar series - Merryn Statham, SPINZ
Suicide and the Media: What we know and what we don't know - Associate Professor Jane Pirkis
Media Freedom and Suicide Coverage: A contrary view - Jim Tucker, Whitireia Polytechnic
Suicide and the Media: Pending New Zealand research - Associate Professor Brian McKenna
Safe reporting in the context of a national plan for suicide prevention - Jenny Skinner, Ministry of Health
Challenging the Taboo: Reporting suicide effectively - Paul Thompson, Fairfax Media
The influence of media on vulnerable individuals - Dr Sunny Collings
Panel discussion on the role of media in suicide prevention
More about the seminar series
A broad range of stakeholders was invited, including editors and journalists, public relations professionals, healthcare workers and researchers. One of the aims was to raise awareness of the types of media reporting which can increase suicide risk.
The keynote speaker was Jane Pirkis, Associate Professor in the School of Population Health at the University of Melbourne. Jane presented excerpts from her internationally-recognised "Suicide and the Media: A Critical Review", which examined the results of over 100 studies examining the association between media portrayal and completed suicide.
The seminars garnered considerable media interest, with a feature on National Radio's Mediawatch programme, and interviews with Jane Pirkis on TV3's Sunrise programme and Newstalk ZB.
Local speakers included Jim Tucker, former editor of the Auckland Star and current Head of Journalism at Whitireia Journalism School; Paul Thompson, Group Executive Editor at Fairfax; and Keri Welham, award-winning senior writer for the Dominion Post.
Wellington's seminar included a heartfelt address from Associate Health Minister Jim Anderton, speaking as architect of the New Zealand Suicide Prevention Strategy and as a father who lost a daughter to suicide.

"My impression is that when journalists and editors understand the issues surrounding suicide, the result is, more often than not, well-considered, safe and balanced reporting," he said. "But there is always scope to do better."
Nearly one third of the attendees at Wellington's seminar were students from Whitireia Journalism School. Anne Cornish, reporting on the event for Whitireia's website Newswire, said the majority of students came away supporting the Ministry of Health's reporting guidelines for suicide.
"SPINZ acknowledges that there has been a positive shift in the way many journalists have approached this issue over the last few years," Merryn Statham concluded.

"We focussed on providing an environment in our seminars where dialogue between media professionals and experts in suicide prevention could take place."