What can I do to help prevent suicide?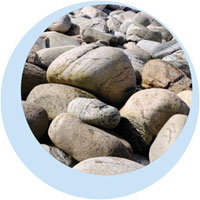 While the Ministry of Health leads a cross-Government strategy to coordinate national action on suicide prevention, each of us can make a difference in preventing suicide.
In our own lives, we can start conversations about how we can support each other, build resilience and wellbeing and strengthen the connections we have with family, whānau, friends and the community. Some of the most effective protective factors against suicide are supportive relationships, belief in a positive future and a strong cultural identity.
Learn more about preventing suicide
Learn about suicide prevention - watch our series of short videos about preventing suicide in New Zealand
Respond to people at risk - learn about how your organisation can help people at risk of suicide, even if you don't have a primary role in working with suicidal or distressed people.
Develop Māori community action networks - read Te Whakauruora - Restoration of Health: Māori Suicide Prevention Resource to learn about Māori perspectives on suicide prevention, community development and action using a rarangahia te taurawhiri tangata (weaving people together) approach.
You can find a range of resources on different topics through our Information service or in our Resource Finder database, or order print copies through the Mental Health Foundation shop.


If you're concerned about yourself or a loved one, call 111 or see our In Crisis section if you need immediate help. Otherwise, here are some support numbers you can call:

Lifeline: 0800 543 354
Tautoko: 0508 82 88 65
Youthline: 0800 376 633
Samaritans: 0800 726 666